Christmas Concert 2023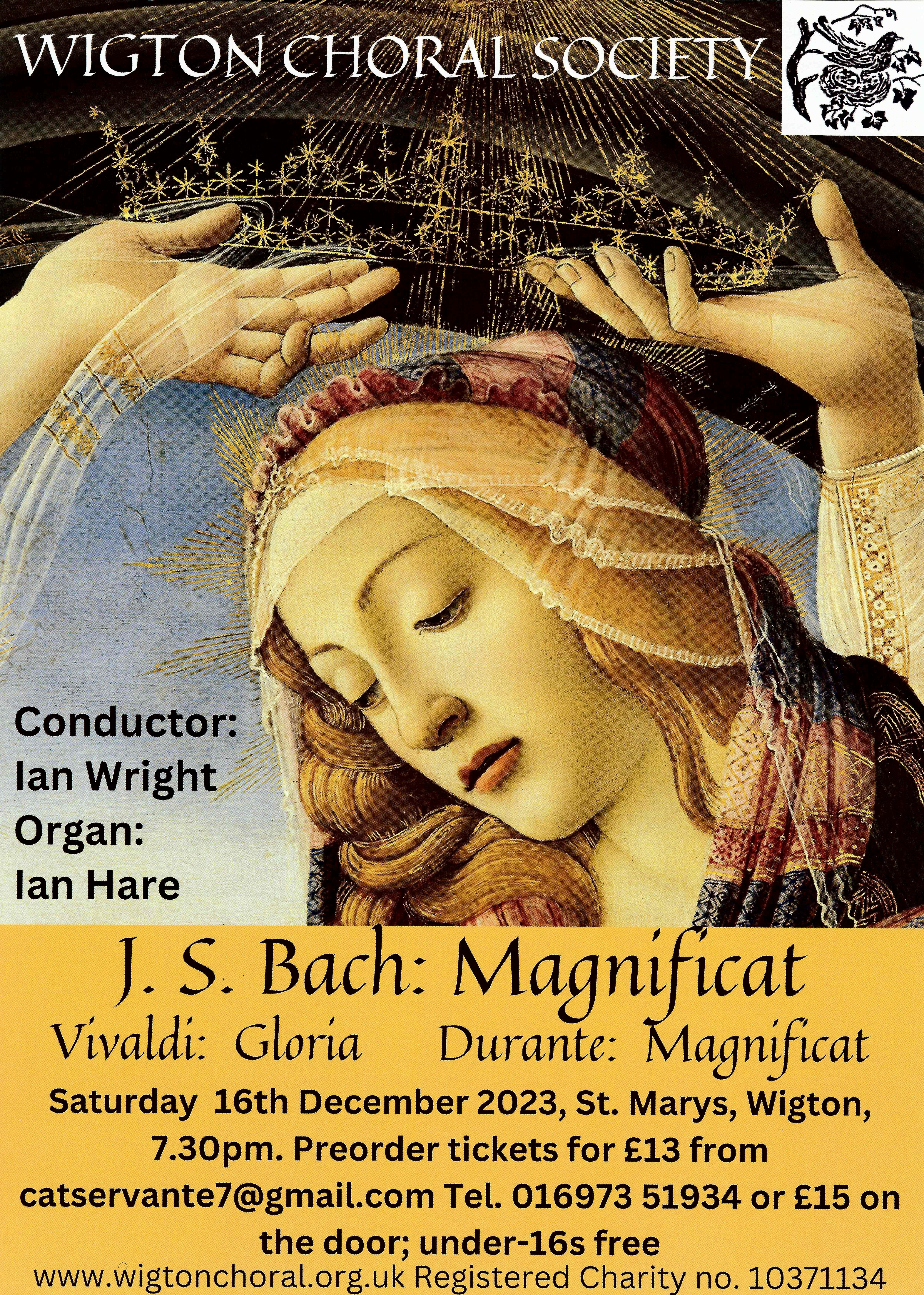 Our 2023 Christmas Concert will be held on Saturday, 16th December at 7.30pm, in St Mary's Church in Wigton, conducted by our Music Director, Ian Wright, and accompanied on the organ by Ian Hare.
The programme consists of three works, by Johann Sebastian Bach, Antonio Vivaldi and Francesco Durante:
JS Bach Magnificat

Vivaldi Gloria

Durante Magnificat
The Magnificat is the praise and thanksgiving given by the Virgin Mary after she learns that she will give birth to Jesus, as written in the Gospel of Luke.
Vivaldi's Gloria, dating from the early eighteenth century, is now a familiar and popular choice at sacred events, including Christmas.
Ian Wright: Conductor
Ian Hare: Organ
Tickets
Tickets can be ordered for £13 from catservante7@gmail.com, tel 016973 51934. Admission on the door is also available, at £15. Entry is free for under-16s.
Flyers
If you would like a copy of the concert flyer, it can be downloaded here.