Develop your singing skills
Half-day event in Wigton Methodist Church
Saturday 4th November 2023, 1 – 5.30pm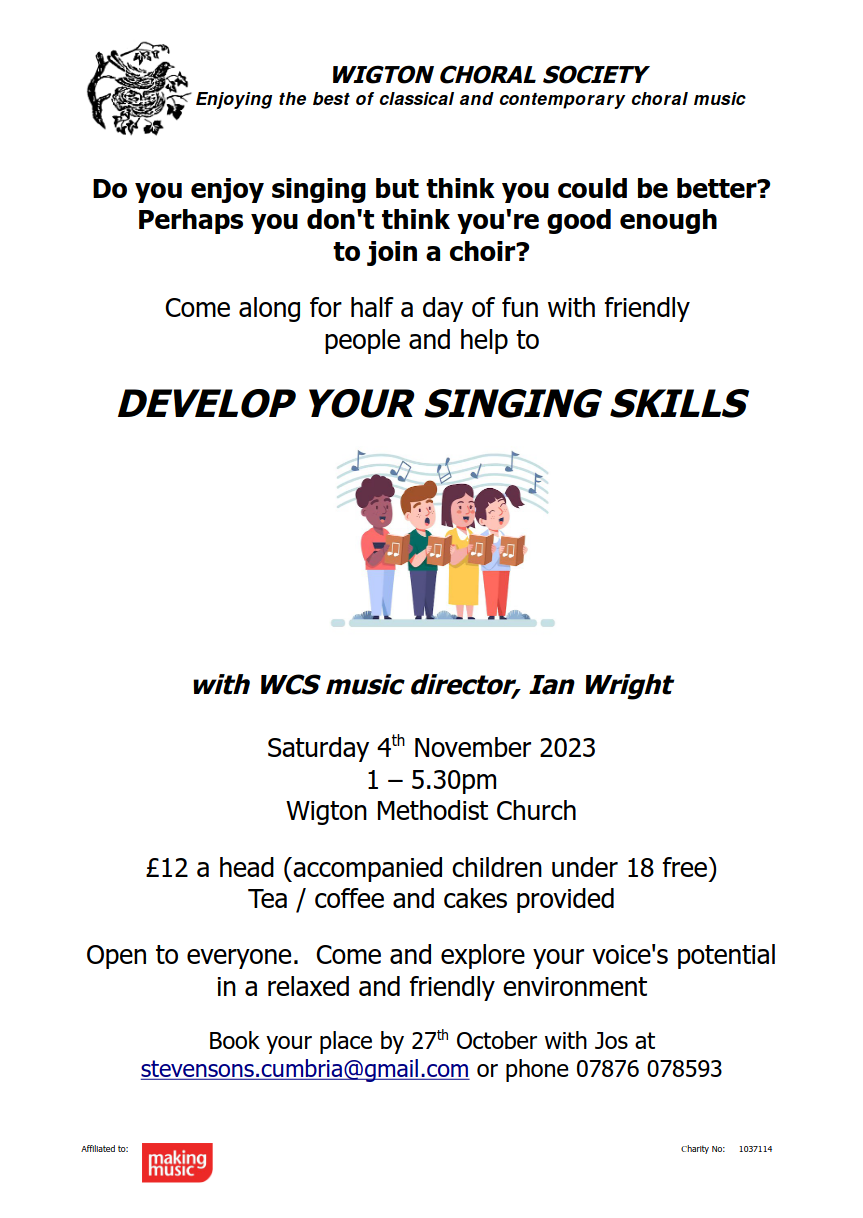 We invite members, friends, supporters - indeed, anyone who would like to join us for the occasion! - to a half-day workshop "Develop your singing skills" to be held in our usual rehearsal venue, Wigton Methodist Church.
Our Music Director, Ian Wright, will lead us in what promises to be an instructive and friendly afternoon covering many aspects of singing.
Cost: £12 a head (accompanied children under 18 free); tea/coffee and cakes provided.
Please note that this event is open to everyone. Come and take part, learn and explore your potential in a relaxed, welcoming setting.
You can book your place by 27th October by contacting Jos: by email to stevensons.cumbria@gmail.com or by phone on 07876 078593.