Visitors to our rehearsal
Visitors to our rehearsal evening, May 2022
Thursday, 26th May, Wigton Methodist Church
We were pleased to welcome two visitors from Sweden to our rehearsal evening. Sue and Keren are teachers at the Viktor Rydberg Gymnasium School in Djursholm, Stockholm and were visiting the UK as part of their professional development, looking at aspects of music-making in our county.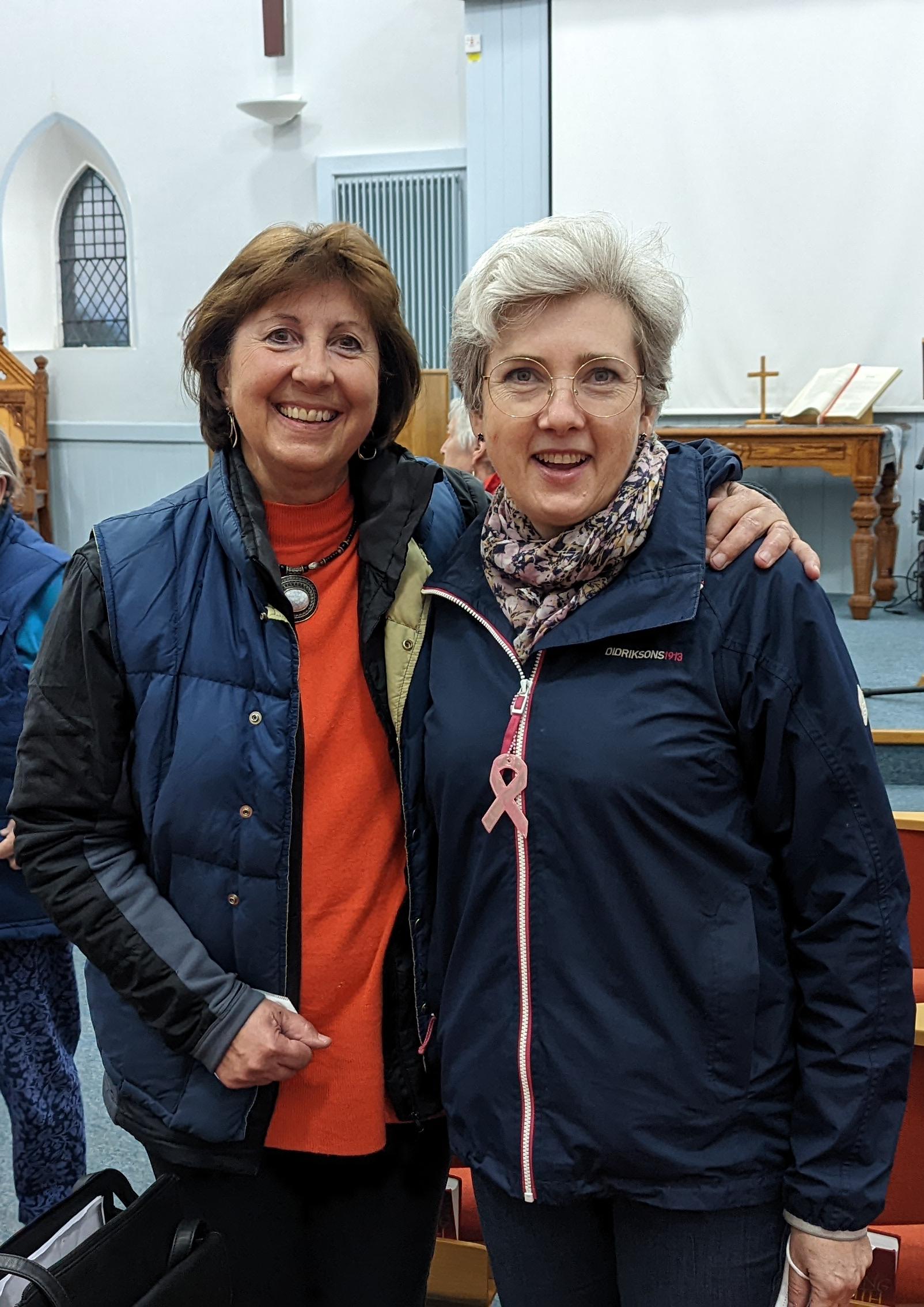 Sue and Keren were not only observing; they also joined the soprano section in our rehearsal of movements from The Armed Man: A Mass for Peace (Jenkins) and Requiem (Duruflé) in preparation for the concert on 18th June.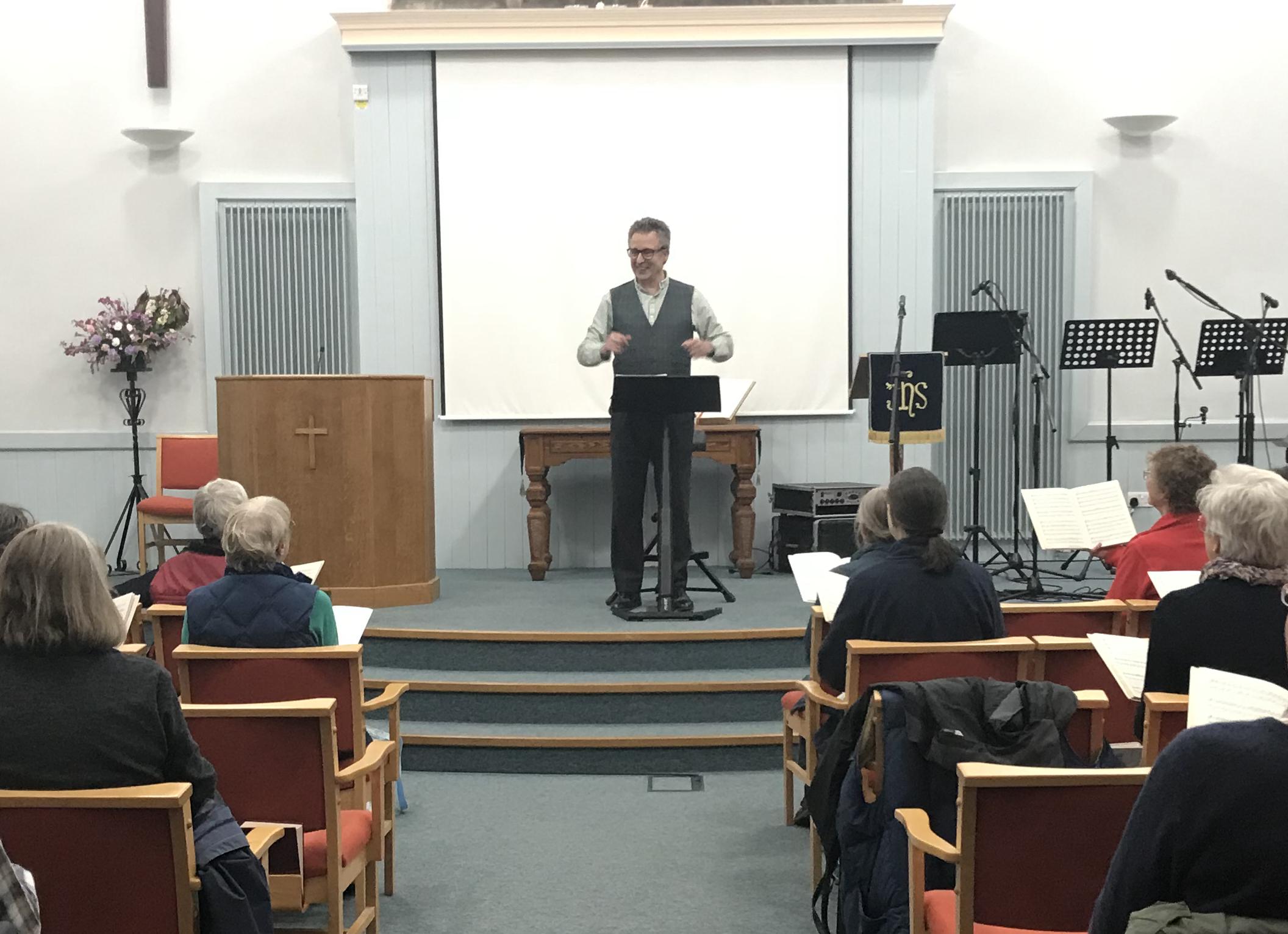 Sue wrote to us on their return to Sweden, saying how much they had enjoyed meeting us all and singing with us. She writes "[…] You have a lovely choir and it is clear how much everyone enjoys the rehearsals so hats off to you all!!! I do hope our paths cross again sometime in the future."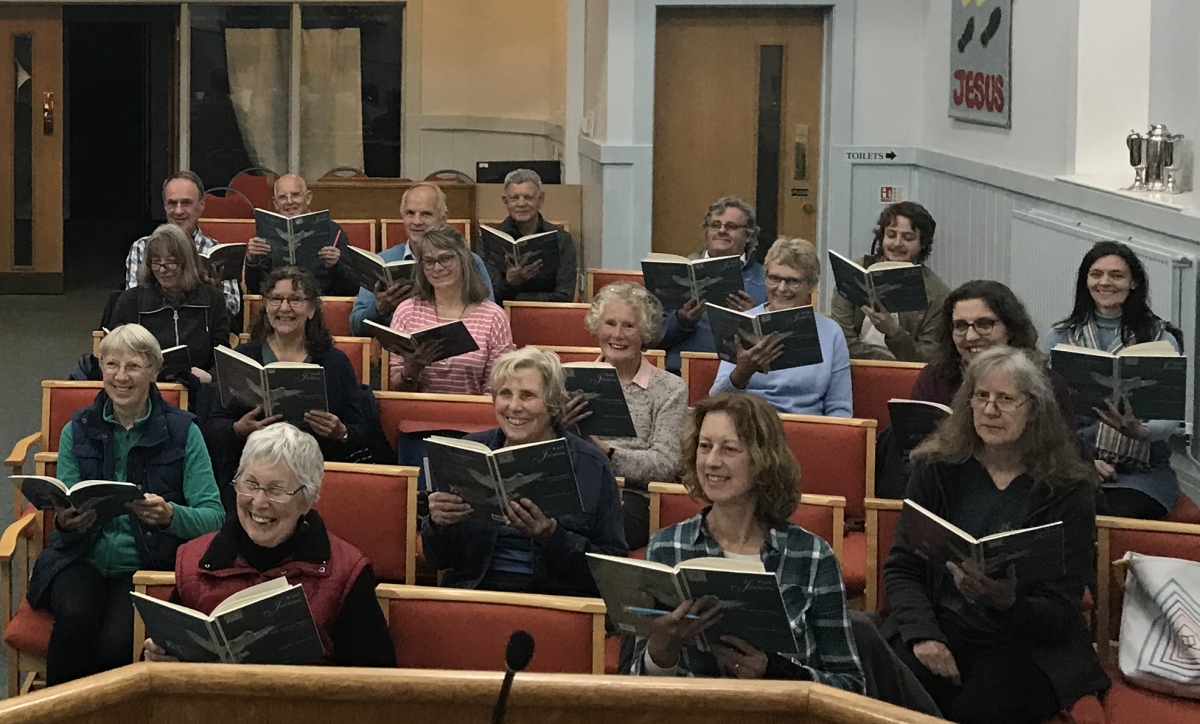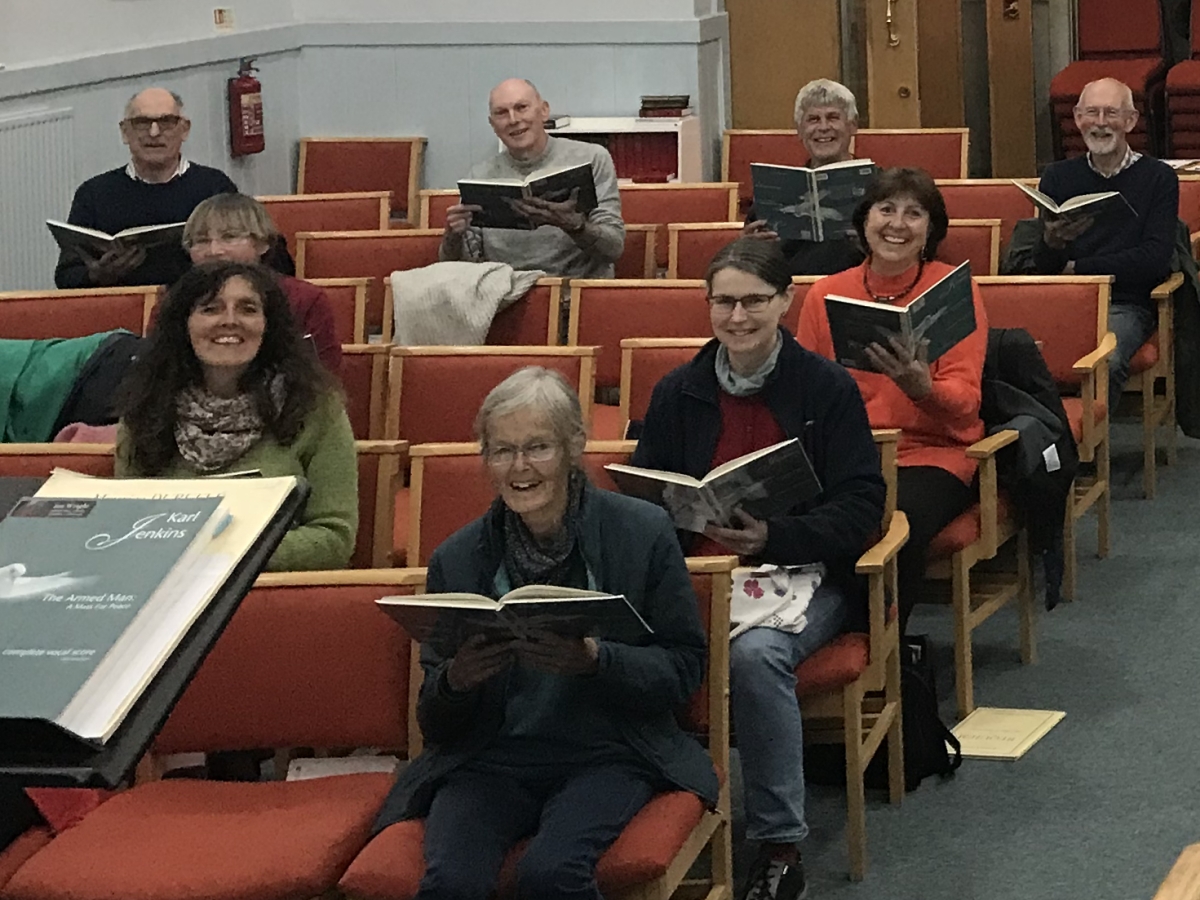 Our thanks to Sue and Keren for these images, from photographs taken by them as a reminder of their visit to Wigton Choral Society.